Stock Springs Ready for Immediate Delivery

Select from over 25,000+ stock spring designs, ready to ship, with Lee Spring
What is a stock spring? Stock springs are springs manufactured in advance of an order, held in inventory and ready for immediate delivery. Lee Spring stocks more than 25,000 unique spring designs so there is always a wide range of stock spring types and stock spring designs ready from inventory. Stock springs are excellent for research and development, prototyping, fitment testing and also ongoing product manufacturing. Break a spring and need one right away to keep an assembly line running? Lee Spring can ship same day straight from one of our warehouses direct to you. Order a stock spring online 24/7 directly from the Lee Spring website. Not sure which spring you need? Review detailed specifications, product information, CAD drawings and pricing to determine what is right for you, fast and easy.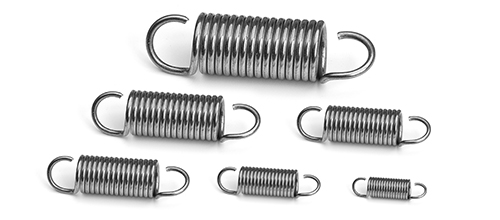 Lee Spring stock springs are delivered with more value. From stock spring plating, passivation to grinding, Lee Spring includes everything you need and want in a stock spring design.
Lee Spring offers even more value on stock springs:
FREE Plating on all Standard Music Wire Stock Springs
FREE Grinding on all Standard Stock Compression Springs
FREE Passivation on 302, 316, & 17-7 Stainless Steel Springs
FREE CAD Downloads
Lee Spring carries a full range of stock springs:
Stock Compression Springs
Stock Extension Springs
Stock Torsion Springs
Stock Die Springs
Stock MIL-Spec Springs
Stock Wave Springs 
Stock Belleville Disc Springs
Stock Constant Force Springs
Stock Micro Springs
... and many more unique stock spring designs.