Compression Springs

Compression Springs are open-coil helical springs wound or constructed to oppose compression along the axis of wind. Helical Compression is the most common metal spring configuration. These coil springs can work independently, though often assembled over a guide rod or fitted inside a hole. When you put a load on a compression coil spring, making it shorter, it pushes back against the load and tries to get back to its original length. Compression springs offer resistance to linear compressing forces (push), and are in fact one of the most efficient energy storage devices available.

The amount of energy stored in a compression spring is determined by the spring's material properties, wire diameter, and number of coils. The spring's rate, or stiffness, is determined by the wire diameter and the number of coils. The spring's rate is the change in force per unit change in length, and it is measured in pounds per inch or newtons per millimeter. The spring's rate can be adjusted by varying the wire diameter or the number of coils.
Compression Spring Applications
Compression Springs are found in a wide variety of applications ranging from automotive engines and large stamping presses to major appliances and lawn mowers to medical devices, cell phones, electronics and sensitive instrumentation devices. The most basic installation is anywhere requiring a push button. Conical type springs are generally used in applications requiring low solid height and increased resistance to surging.
Stock Compression Springs
Lee Spring stocks millions of compression springs, with thousands of unique design parameters. Lee Spring stock compression springs are available for same day shipment and can be purchased in low or large quantity. Lee Spring stock compression springs are in stock and ready to ship.
Lee Spring offers the following stock compression springs series:
Free Plating on all Music Wire Stock Springs
Free Grinding on all Standard Stock Compression Spring
Free Passivation on 302, 316, & 17-7 Stainless Steel Stock Springs
Certificate of Compliance on all Stock Springs and Custom Springs
Guaranteed RoHS Compliance on all Stock Springs
 
Stock Compression Spring Series 
Bantam™ Mini Series
        Free Length: 0.039" - 0.625"
        Ends Not Ground
Instrument Series
        Free Length: 0.039" - 2.087"
        Ends Square, Not Ground
Lite Pressure™ Series
        Free Length: 0.313" - 6"
        Ends Square, Not Ground
Standard Series
        Free Length: 0.173" - 11.417"
        Squared, Ground Ends
Heavy Duty Series
        Free Length: 0.875" - 6"
        Squared, Ground Ends
High Pressure Series
        Free Length: 0.250" - 4"
        Squared, Ground Ends
DIN-Plus Series
        DIN2098 Part 2- Free Length: 0.039" - 2.063"
                                   Ends Square, Not Ground
        DIN2098 Part 1: Free Length: 0.173" - 39.961" 
                                   Squared and Ground Ends
HEFTY™ Die Springs 
        Fit in Hole 0.375" - 2 
        Free Length 
REDUX™ Wave Springs
      Outside Diameter 0.210" - 1.707"
      Free Height: 0.060" - 2" 
LeeP™ Plastic Composite Series
      Free Length: 0.375" - 1.25" 
      Available in 5 Colors - Coded Strengths
MIL SPEC MS24585
     Free Length: 0.250" - 1.5" 
     Square and Ground 
Custom Compression Springs
Lee Spring offers extensive custom compression spring capabilities and engineering support from design through production. Custom compression springs can be manufactured in a wide range of size and material options. Common compression spring materials include stainless steel, carbon steel, chrome silicon, and music wire.
Lee Spring offers advanced capabilities and a wide variety of options for custom compression spring manufacturing needs such as; advance quality control systems, regulatory expertise including RoHS, REACH and DFARS CAD assisted product design, in-house prototype production services and global supply chain network. Lee Spring is ISO 2015:9001 certified, REACH and RoHS compliant and ITAR Registered.
Lee Spring can manufacture custom compression springs in small or large quantities. Lee Spring can supply for short run R&D projects up to large, long run blanket orders that run over a period of years.
To learn more about material options – click here.
To learn more about coatings and surface treatment options – click here.
Custom Compression Spring Quotes
Request a custom compression spring quote today or contact a Lee Spring Engineering for design help or to answer any technical questions. 
Compression Spring Supply - Global Flexibility 
Lee Spring partners with your business to find solutions that meet your geographic requirements wherever your business takes you in the world. Lee Spring has locations locations around the world ready to assist. Develop prototypes with a Lee Spring Engineering in one part of the world and reduce long run shipping costs by producing parts close to where you need them in another part of the world. This level of global flexibility and selection is just another reason to work with Lee Spring on your next project. 
Compression Spring Design Considerations 
Compression Spring Types & Shapes 
Compression springs are available variety of shapes. Some of the most common compression spring shapes are conventional, conical, hourglass, or convex, barrel, or concave, and reduced end designs.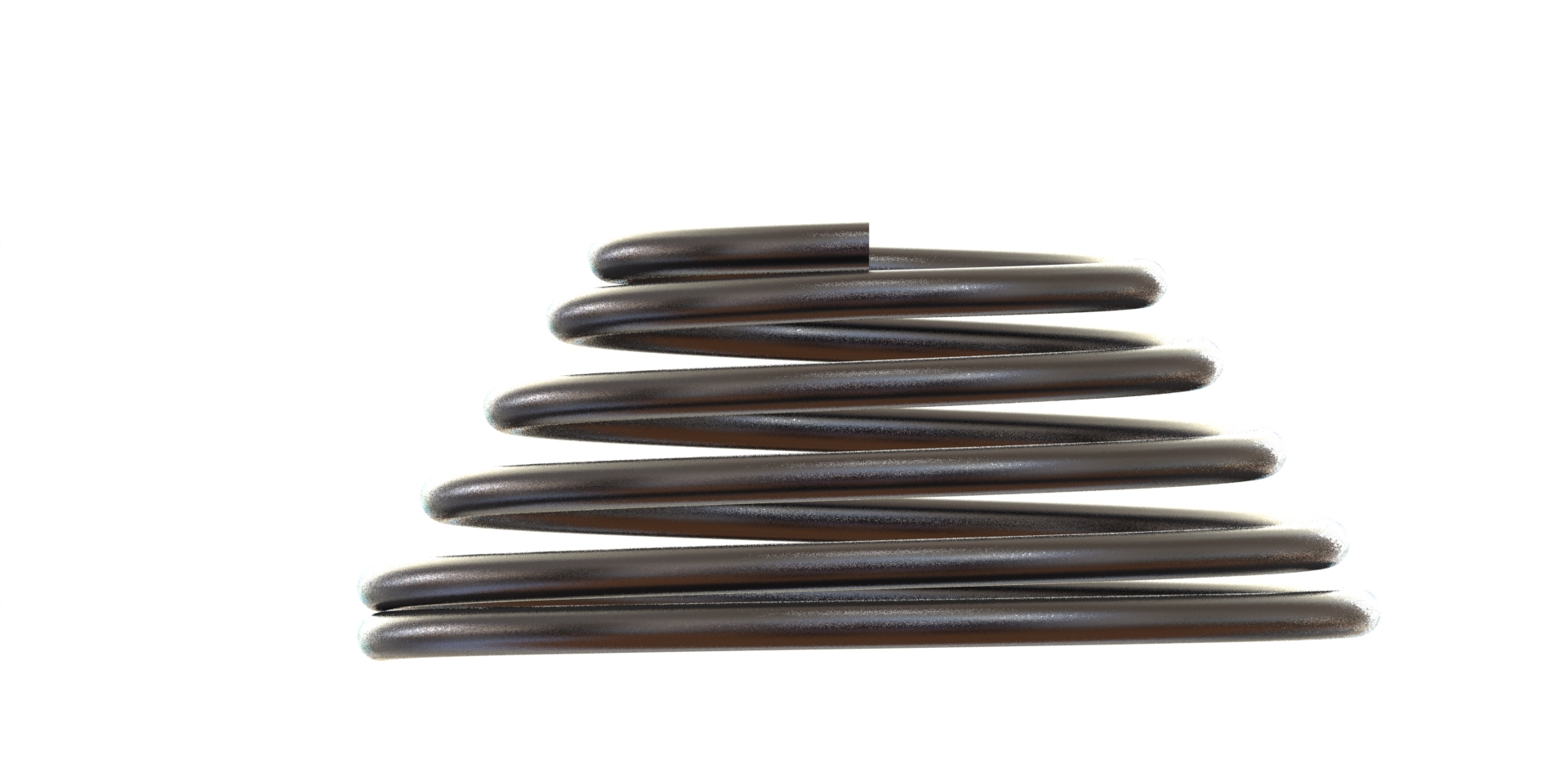 Conical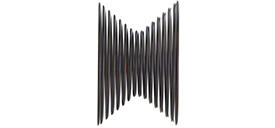 Hourglass (Convex)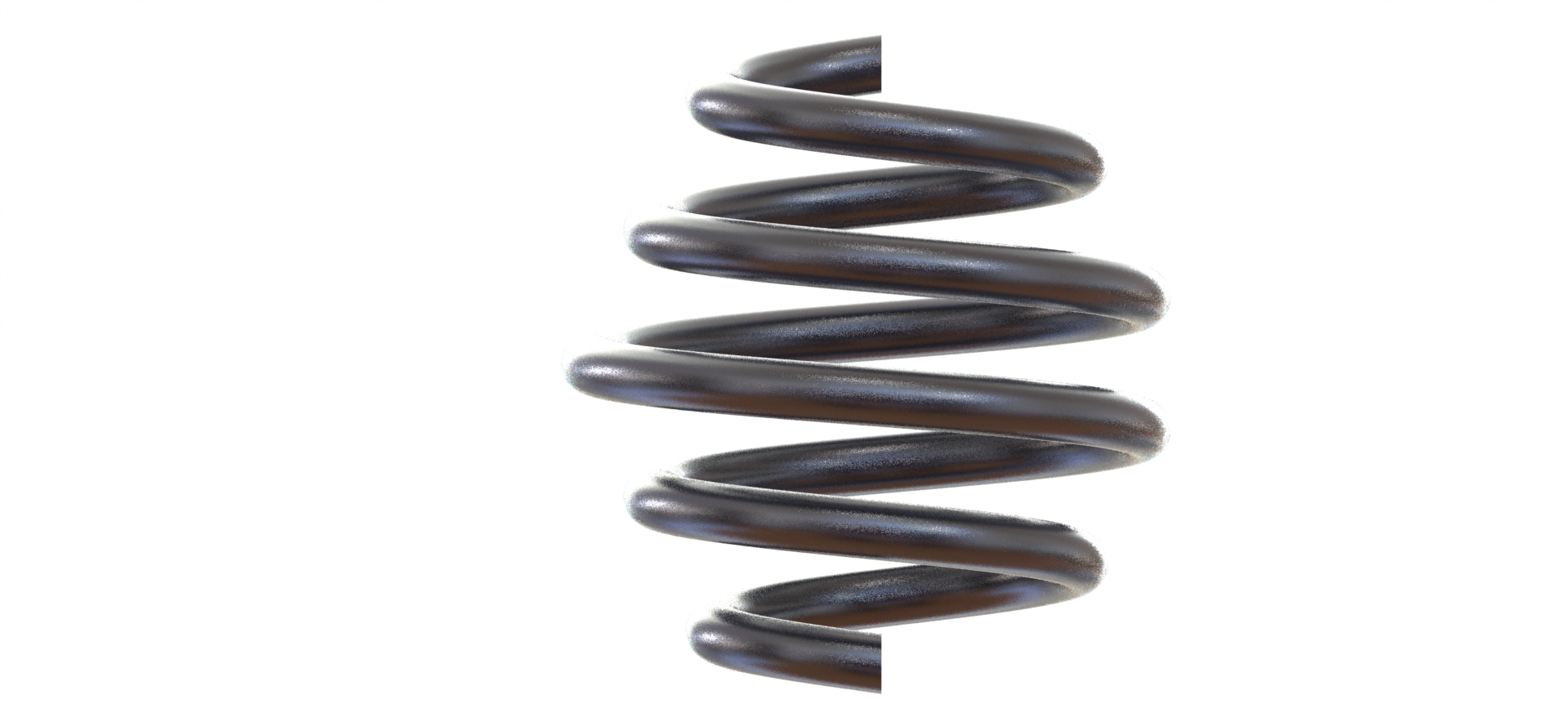 Barrel (Concave)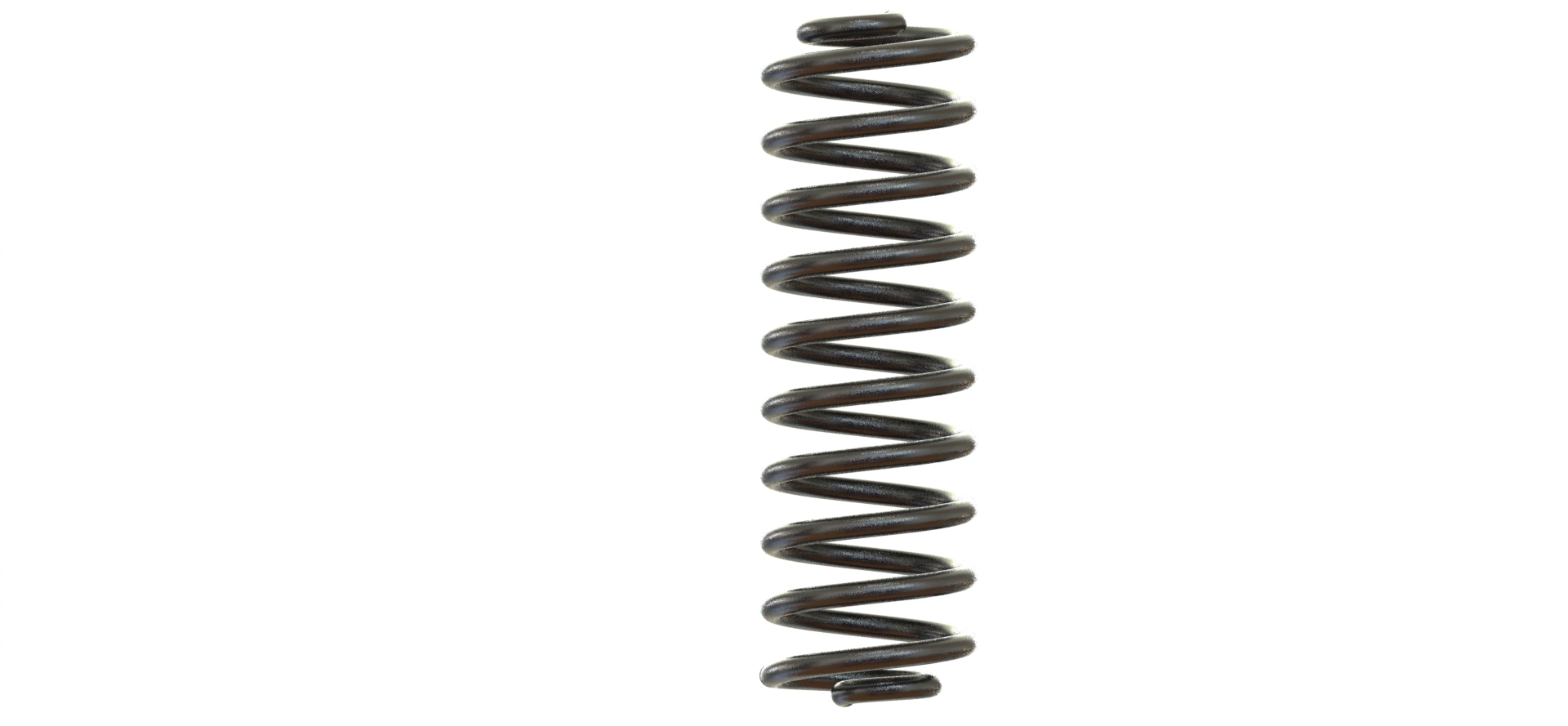 Reduced Ends
Key Compression Spring Parameters
Rate: Spring rate is the change in load per unit deflection in pounds per inch (lbs/in) or Newtons per millimeter (N/mm).
Stress: The dimensions, along with the load and deflection requirements, determine the stresses in the spring. When a compression spring is loaded, the coiled wire is stressed in torsion. The stress is greatest at the surface of the wire; as the spring is deflected, the load varies, causing a range of operating stress. Stress and stress range govern the life of the spring. The wider the operating stress range, the lower the maximum stress must be to obtain comparable life. Relatively high stresses may be used when the operating stress range is narrow or if the spring is subjected to static loads only.
Outside Diameter: The diameter of the cylindrical envelope formed by the outside surface of the coils of a spring.
Hole Diameter: This is a measurement of the space where you would insert a compression spring. It is the diameter of a mating part to a compression spring and often commonly mistaken for a dimension of the spring itself. The hole diameter should be designed larger than your compression spring's outside diameter factoring tolerance and spring expansion under load.
Rod Diameter: This is a measurement of the rod that goes through the inside of a compression spring. Essentially a mating part, this rod can work as a guide shaft to minimize spring buckling under load. The rod diameter should be designed smaller than your compression spring's inside diameter factoring tolerance; however, not too small or else it loses ability to minimize spring buckling.
Free Length: The length of a spring when it is not loaded. NOTE: In the case of extension springs, this may include the anchor ends.
Wire Diameter: This is a size measurement of the raw material used to form a spring. Conventional springs are made with round wires that are specified to a diameter. Consult our guide on How to Measure a Compression Spring.
Solid Height: This is a length dimension of a compression spring at its maximum loaded condition. Effectively, this is the compression spring's height when all the coils are pressed together.
Spring Set: This is an occurrence when a spring is loaded beyond its material elastic strength. It is a kind of permanent deformation that is noticeable when a spring does not return to its original length after releasing a deflection load. Depending on the application, spring set can be either desirable or undesirable.
Load at Solid Height: This is a measurement of the force required to completely deflect a compression spring to where the coils are fully pressed together. For product designers that want to avoid the occurrence of bottoming out a compression spring, Load at Solid Height is quick reference property to find springs capable of handling an assembly's maximum operating load.
Resources
How to Measure a Compression Spring
7 Tips to Maximize Compression Spring Life
Engineering Notes & Tolerances